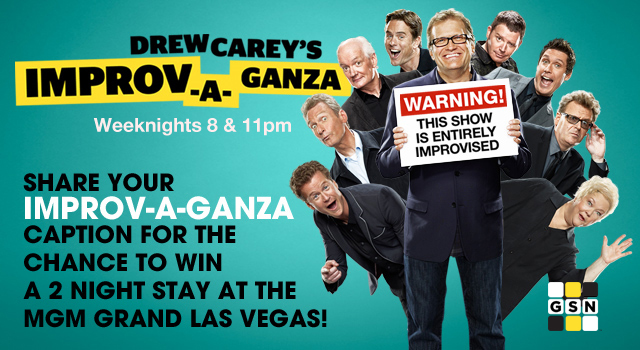 Drew's News

Drew:

Loading RSS data...

---

Improv-A-Ganza:

Loading RSS data...

Questions

Who has been the funniest cast member?

 
Cast
Featured Video
About
Drew Carey's Improv-A-Ganza is an upcoming improvisational comedy television program that will air in the United States on the Game Show Network. The program is hosted by Drew Carey from CBS's The Price Is Right and former host of Whose Line Is It Anyway? and is produced at the MGM Grand in Las Vegas, Nevada. The show premieres on April 11, 2011 at 8 PM Eastern time.
Drew Carey's Improv-a-Ganza is in danger of cancellation due to low ratings. You can help to save it by signing the petition here.

The Picture Show
Quote-Ganza
I have never been able to lift my leg off the ground before.