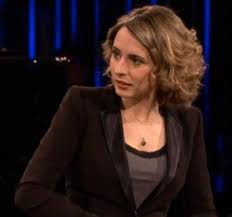 Heather Anne Campbell began improvising at Improv Olympic, in Chicago, at the age of 15. As one of Del Close's students, she completed her work in the Windy City as the youngest member of Close's final production, Spoo, which toured to the Austin Comedy Festival.
A four-year member of Northwestern University's The Mee-Ow Show, she was hired by Boom Chicago in Amsterdam, and spent three years abroad until moving to Los Angeles in 2005. Soon after, Heather was selected for The Groundlings Sunday Company, while simultaneously performing at UCB, IOWest, and Ultimate Improv.
Recently, Heather has performed with Tim Meadows in Heather, Miles, and Tim, pranked with ImprovEverywhere in the YouTube hit "Food Court Musical," and has appeared as guest performer on MADtv. At UCB, she currently improvises with Last Day of School (a team that has performed together for two years now!). You can also catch her around town with Miles Stroth in Heather and Miles, as an improvisor in The Armando, and performing with LA Improv Festival guests Roberto Alomar.
Heather is now a staff writer on NBC's Saturday Night Live, and was previously a video-games journalist at Play Magazine, and contributing writer at Geek Monthly.